BRIT Kids at Brooke Weston Trust celebrates creativity through its dynamic classes taught by Brooke Weston Trust and freelance teachers.
Course Type
Creative Arts classes, including Art Club and Fashion & Textiles.
Course Length
1 hour between 9.30 and 12.30
Fees, £100 per 12 week term. Should you choose 3 classes the third class has a 50% discount. Siblings have a 33% discount. See the About section for further information.
You may also like:
Art Club (ages 8-15)
Course Overview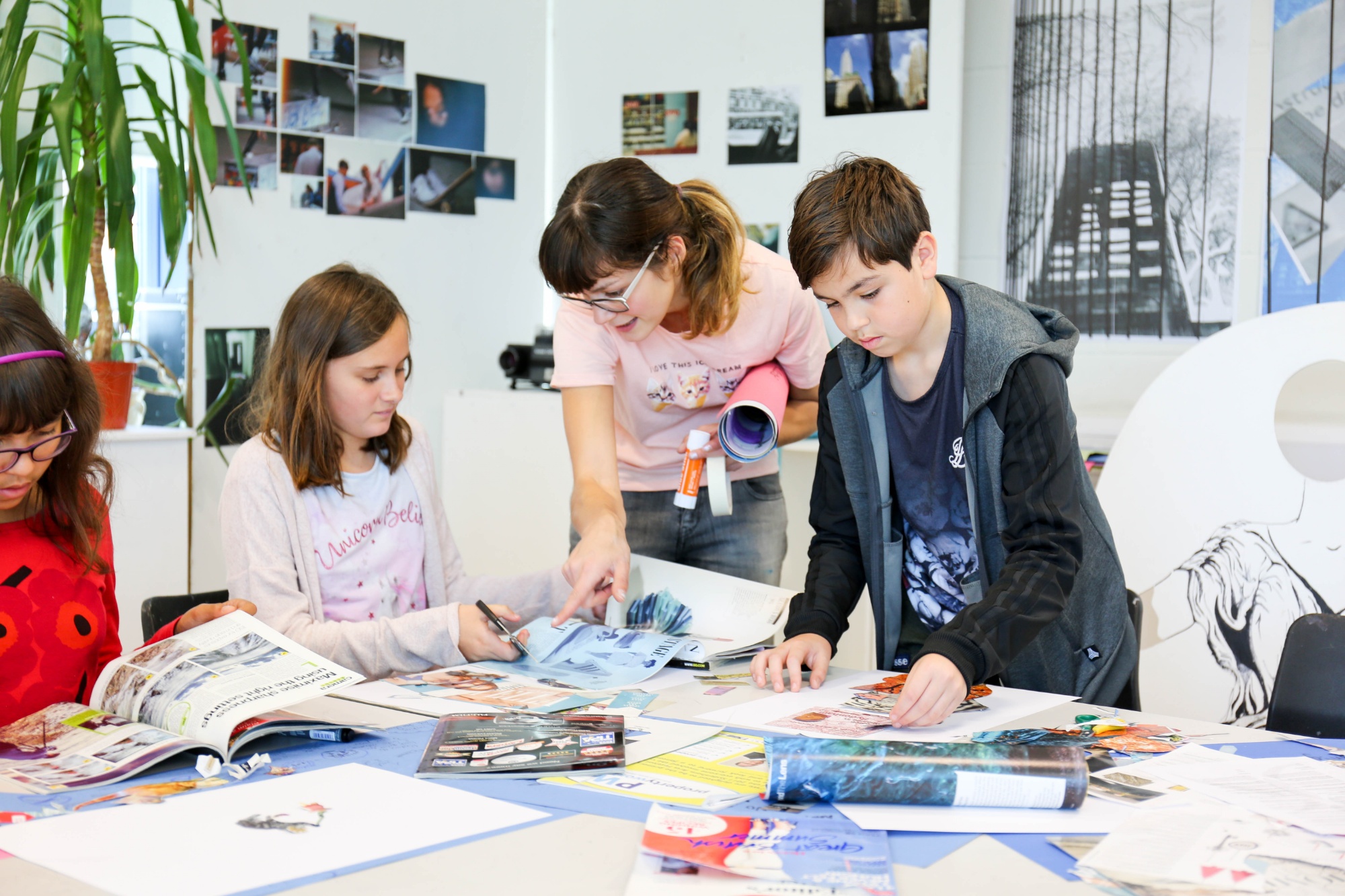 Art Club offers a space for students to explore their creative potential, express themselves visually and make new friends. Students are introduced to a wide range of course materials, from developing their observational and imaginative drawing skills to experimenting with digital image-making. Painting, collage and sculpture are just some of the mediums they will explore.
---
Fashion and Textiles (ages 8-15)
Course Overview
This course is aimed at students with an interest in all areas of Fashion and Textiles. Students will explore design through influential designers, gaining a varied insight and approach to the fashion industry. Stitch, appliqué, mixed media and sewing machines will be used to create works inspired by current trends. Students will be set briefs, brainstorm themes, have experimental workshops and produce final outcomes. Customizing clothing, textile panels, mood boards, fashion dolls, garment construction, jewellery design and head garments are all projects that have been explored by previous students. This course is ideal for any young person looking to develop an eye for style and design.