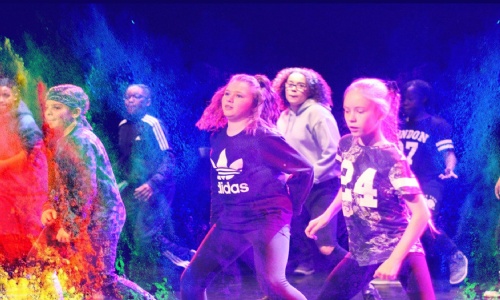 Are you an organised, self-motivated and energetic person, then this could be the role for you! The BRIT School is joining forces with Canterbury College to bring BRIT Kids to Kent. BRIT Kids are well established Saturday classes in the Creative and Performing Arts that offer local children the use of colleges and schools facilities on a weekend. BRIT Kids are creative spaces where children can develop and explore their creativity in a fun environment. Deeply rooted in the creative arts and committed to offering children high-quality classes, BRIT Kids at Canterbury College is The BRIT Schools new adventure.
We are looking for an admin person to help us on our new adventure in Kent. This person is pivotal in the successful and smooth running of BRIT Kids at Canterbury College. They will need to be highly self-motivated, have great communication skills and the passion for children, education and Creative Arts. Working closely with the BRIT Kids National Lead and BRIT Kids Canterbury Director, you will have the ability to make BRIT Kids Canterbury a fantastic resource for local children.
Initially, this role will be a three-month fixed-term contract with a view to extending this contract once we have student numbers confirmed.
The hours will be for 7 hours during the week all year round and an additional 4 hours every Saturday during term time (36 weeks of the year).
Please note, a fully completed application is required in all cases.
We are committed to the 'safeguarding' of all our students and staff. This means everyone who works here is required to actively protect them from preventable harm. Our recruitment and selection process includes background checks which will be undertaken on the successful applicant, including an enhanced DBS, and in your application, you are required to demonstrate how you meet the Group requirements on safeguarding. We are also committed to complying and implementing the Prevent agenda.
Closing Date: 03-Feb-2020
Location: Canterbury College
Salary: £4,661 per annum
Work Wk / Hrs: 7 hrs 52 weeks per year, 4 hrs 36 weeks per year
Click this link to read more and apply: https://cvminder.com/2001cl2t
Please note, you must apply through the EKC website for this post.