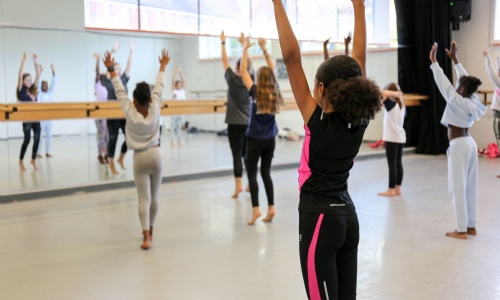 Are you a passionate teacher in the Arts? Well this could be the position for you. BRIT Kids are fee paying performing, creative and media arts classes that run on Saturdays. BRIT kids is part of The BRIT School in Croydon, a unique free school for the Performing and Creative arts. BRIT kids has launched nationally and have joined in partnership with Canterbury College to bring BRIT kids to Kent for 8-18 year olds.
BRIT kids is rooted in education and offers children the opportunity to explore the creative and performing arts through a safe, welcoming and fun environment. It is through this energy and creativity that the children find a way to build confidence, make new friends and gain a feeling that they belong to something really rather special.
The hours of this role will be to work 4 hours every Saturday during term time (36 weeks per year).
The hourly rate will be £24.60 per hour plus holiday allowance which will total £27.58 per hour.
This role is dependent upon gaining student numbers. More information will be provided at the interview stage.
Please note, a fully completed application is required in all cases.
We are committed to the 'safeguarding' of all our students and staff. This means everyone who works here is required to actively protect them from preventable harm. Our recruitment and selection process includes background checks which will be undertaken on the successful applicant, including an enhanced DBS, and in your application you are required to demonstrate how you meet the Group requirements on safeguarding.We are also committed to complying and implementing the Prevent agenda.
https://cvminder.com/20011b6k - follow this link for more information and to apply
Note you can only apply via this link for this recruitment