BRIT Kids at Canterbury College film and media classes are packed with cutting edge equipment delivered by enthusiastic teachers. We believe these classes build team-working skills whilst igniting the creative mind.
Course Type
Film & Media class
Course Length
Juniors - 1 hour between 9.30 and 12.30
Fees, each class is £110 per 12 week term.
Youth Film is a 2 hour class with a fee of £220 per 12 week term. Should you choose 3 hours of classes a discount of 50% is applied. See About section for further details.
You may also like
---
Film Making (ages 7-18)
Course Overview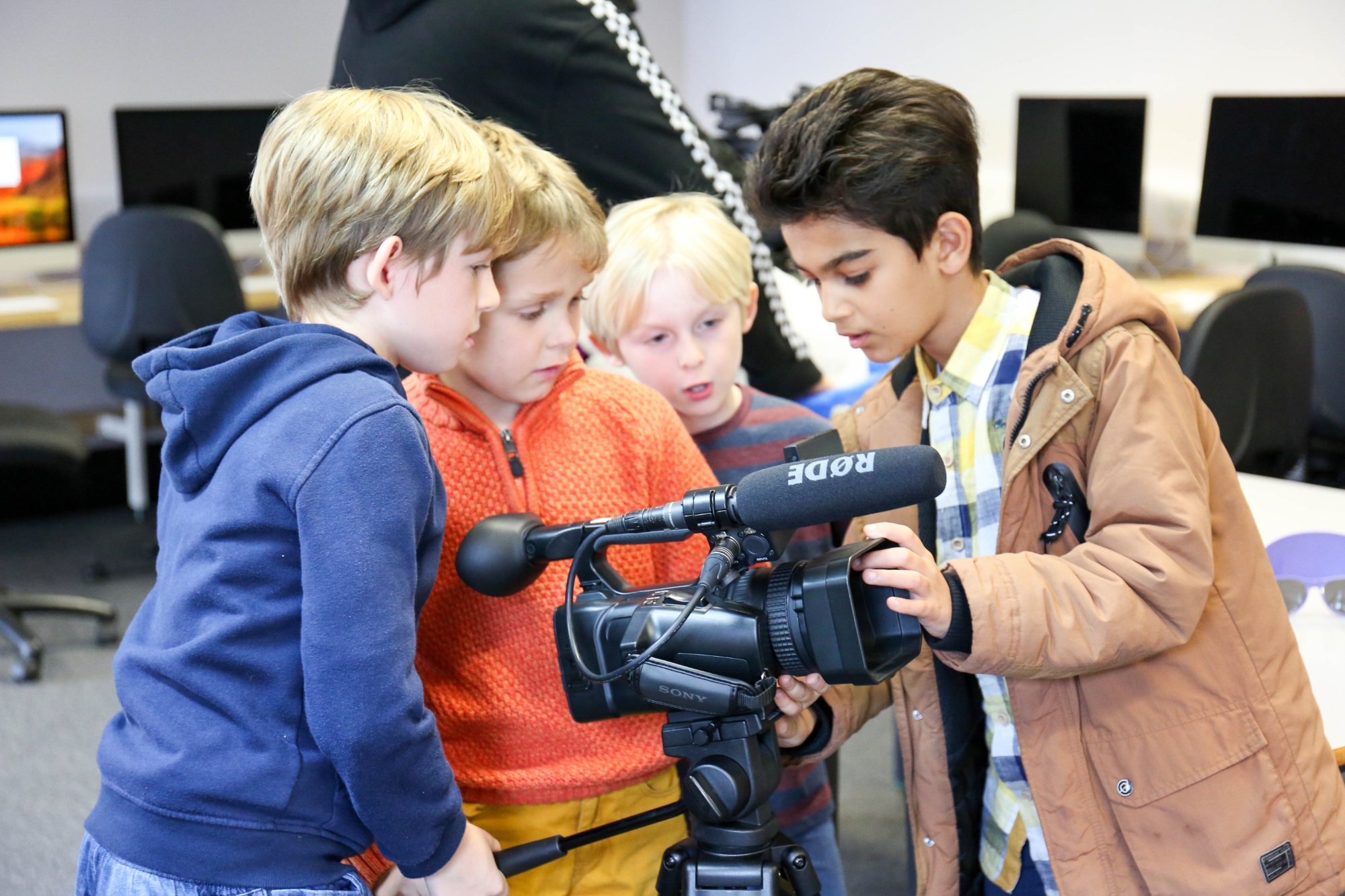 Filmmaking is a creative, fun and contemporary subject. It enables students to embrace their imagination and develop creatively. The course explores different aspects of filmmaking, from using camera equipment to crafting a story. Filmmaking students will learn how some of their favourite films are made, how great films are written and filmed, and how to produce a visual narrative themselves. Students will develop artistic skills such as cinematography and storytelling as well as skills in teamwork, leadership, and independent learning. This course is open to students who want to explore all aspects of Film, not just directing and filming but also screenwriting. Students will also experience screen acting, should they wish to act in their own films.
We promote collaboration, a particular strength that filmmaking provides, ensuring students gain long-term friendships with their peers.
---
---