Our Performing Arts classes are unique, with bespoke plays and contemporary teaching. We put emphasis on the every lesson, the presentations and plays are a bonus!
The importance of the arts in education is significant. We aim to develop students as independent, co-operative, responsible and creative young people with a lifelong interest and ability in learning the arts.
Course Type
Performing Arts classes, including Dance, Singing and Theatre
Course Length
1 hour between 9.30 and 12.30
Fees, each class is £115 per 12 week term. These classes go especially well with one another. However, you can choose from any of our Performing, Creative or media classes should you wish.
Should you choose 3 hours of classes, the third hour has a 50% discount. Siblings receive a 33% discount. For more information see the About section.
You may also like
---
Dance (ages 8-18)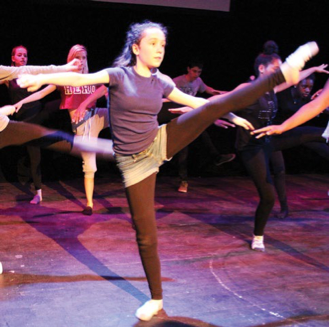 Course Overview
As children move through BRIT Kids they will learn a variety of dance skills. They will explore a variety of dance styles, from street dance to contemporary to jazz. At BRIT Kids Dance classes, we work on strength, flexibility and coordination through warm-ups and technical exercises. BRIT Kids urges its students to discover their choreography skills and express their individuality through dance. Dance offers students the opportunity to learn about posture, co-ordination and position in dance; lose inhibitions and gain confidence while developing greater balance, flexibility and strength, and gain an understanding of performance and technicality.
---
Singing (ages 8-18)
Course Overview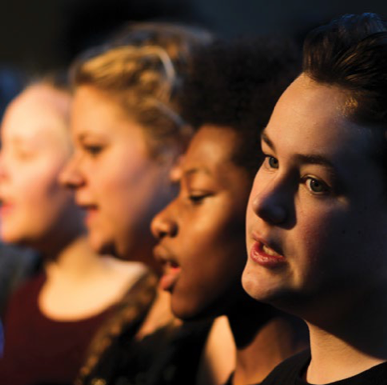 In the younger classes children are introduced to a varied repertoire consisting of musical theatre, pop and jazz, so that they are able to develop their individual musical ears and learn to pick up new melodies quickly. There is focus on vocal expression, phrasing, breathing and dynamics to convey the right mood. As students progress, lessons explore a more varied collection, introducing them to key musical figures and songs. Harmonies are more detailed, with common singing technical terms used consistently in class. General vocal technique areas are covered to gain a broad understanding, with an emphasis on breathing and articulation. Classes with older students are encouraged to aim for a high standard of work, and to be more explorative in their listening outside of class. Attention is given to finer details to help achieve a more precise result with focus on phrasing, rhythmic awareness and microphone technique.
---
Theatre (ages 8-18)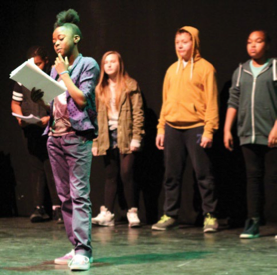 Course Overview
The aim of the BRIT Kids Theatre class is to develop skills, techniques and overall confidence in performing. The theatre classes at BRIT Kids allows students to be creative and develop work that they might not get the chance to create at school. The removal of grades and written work allows them to explore their own imaginations in an uninhibited way, producing some very interesting work and allowing each student to better understand their own strengths, weaknesses and passions when it comes to acting. As they move through BRIT Kids, students experience different teachers and different approaches to theatre.
Theatre classes are not about working to a tight script; instead, children are encouraged to improvise, work on physical theatre and develop their own characters. Scripts are written or adapted by the teachers, with the students in mind. The result is that the productions are unique, fresh and challenging, allowing students to own their parts. We believe that what goes on in the weekly workshops are just as important as the productions.