Art
Course Overview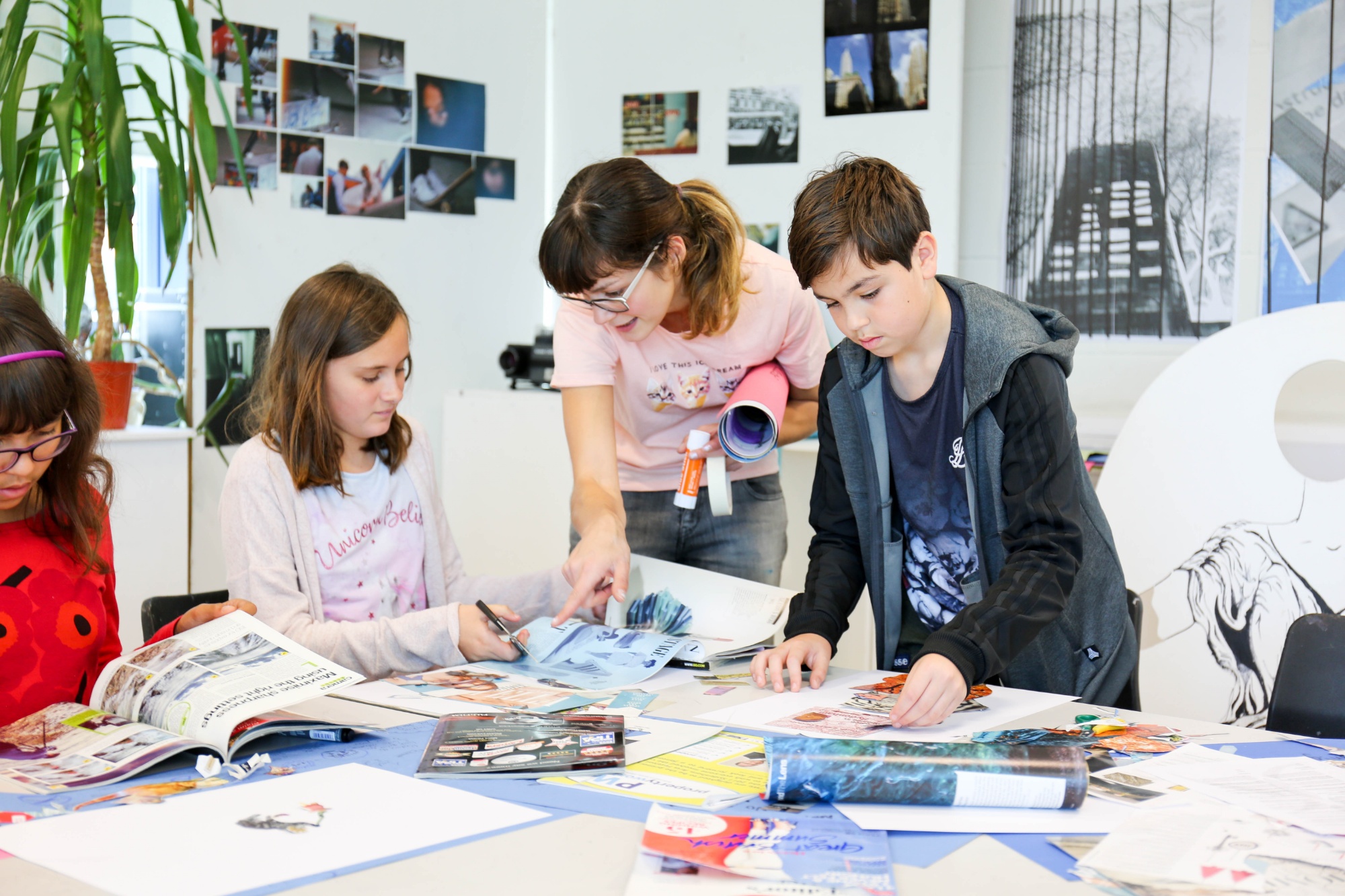 Art offers a space for students to explore their creative potential, express themselves visually and make new friends. Students are introduced to a wide range of course materials, from developing their observational and imaginative drawing skills to experimenting with digital image-making. Painting, collage and sculpture are just some of the mediums they will explore. In the past, students have made their own zines, designed personalised passports, created edible landscapes, drawn giant self-portraits in chalks and pastels, constructed miniature 3D towns, formed characters out of modroc, and much more. These classes run between 9.30am - 2pm and are one and a half hours long.
---
---
Fashion and Textiles
Course Overview
This course is aimed at students with an interest in all areas of Fashion and Textiles. Students will explore design through influential designers, gaining a varied insight and approach to the fashion industry. Stitch, appliqué, heat press, mixed media and sewing machines will be used to create works inspired by current trends. Students will be set briefs, brainstorm themes, have experimental workshops and produce final outcomes. Customizing clothing, textile panels, mood boards, fashion dolls, garment construction, jewellery design and head garments are all projects that have been explored by previous students. This course is ideal for any young person looking to develop an eye for style and design. These classes run between 9.30am - 2pm and are one and a half hours long.
---
Music Production
Course Overview
Music production lies at the heart of the music business but is also fundamental to many other creative industries. The skills that the student will acquire in this class will allow them to explore a broad range of fields in music and sound, including audio for moving images. Students will learn how to synthesise/design sounds using electronic software and their own recordings.
These created textures can be used in many different situations, for example:
Producing music (songs and backing tracks etc.)

Recording vocals (singers, rappers, voice actors)

Composing music for games, TV, film and theatre

Recording and designing sounds and effects for games, TV, film and theatre

Live and recorded sound engineering (controlling of sounds for bands and studio recordings).

Sound art
Over the year students will develop the skills and confidence to produce audio using Logic Pro X, which is widely used within the music industry. They will be encouraged to experiment and explore new creative paths, discover how to design sounds through manipulation of digital and recorded sounds and learn the fundamentals of recording and creating their own pieces to build a personal portfolio of sound and music.
These classes run between 9.30am - 2pm and are one and a half hours long.
We are now partnered with Sound and Music. Through this partnership students will be involved in the Minute of Listening project where they will create 60 seconds of sound to be featured on Minute of Listening. Minute of Listening is a completely free resource, developed to assist and inspire primary teachers of all levels of musical experience and confidence, to find new ways to engage their class in reflective listening and thinking.
---
---
Digital Design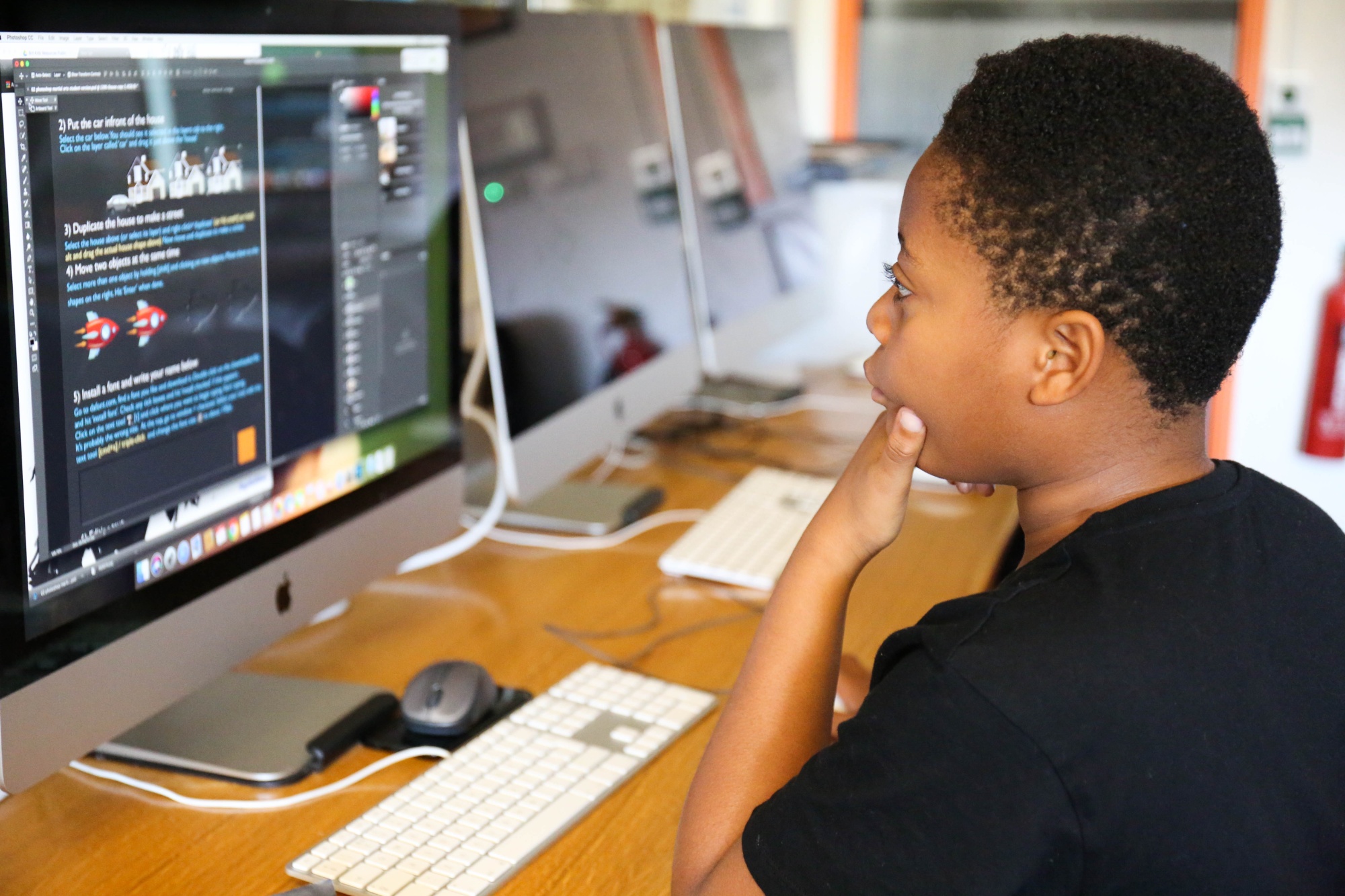 This is a digital design course working on the Adobe Suite in one of our Mac suites. This course is ideal for any student looking to explore new techniques and produce final outcomes on the computer. Incorporating the use of computer programs such as Photoshop and Illustrator. Students will learn how to use the software to create film posters, book covers, portraits, text-based work and more. These classes run between 9.30am - 2pm and are one and a half hours long.