Creative arts classes are delivered by staff and technicians of The BRIT School, freelance artists and teachers. They are taught in our specialist studios. Projects delivered are contemporary, challenging, conceptual and technique driven.
Course Type
Creative Arts classes, including Art Club, Fashion & Textiles, Photography, Creative Writing and Design & Print Making
Course Length
1 1/2 hour between 9.30 and 3.30
Each class is £160 for a 12 week term.
See About section for information regarding discounts
You may also like
---
Art
Course Overview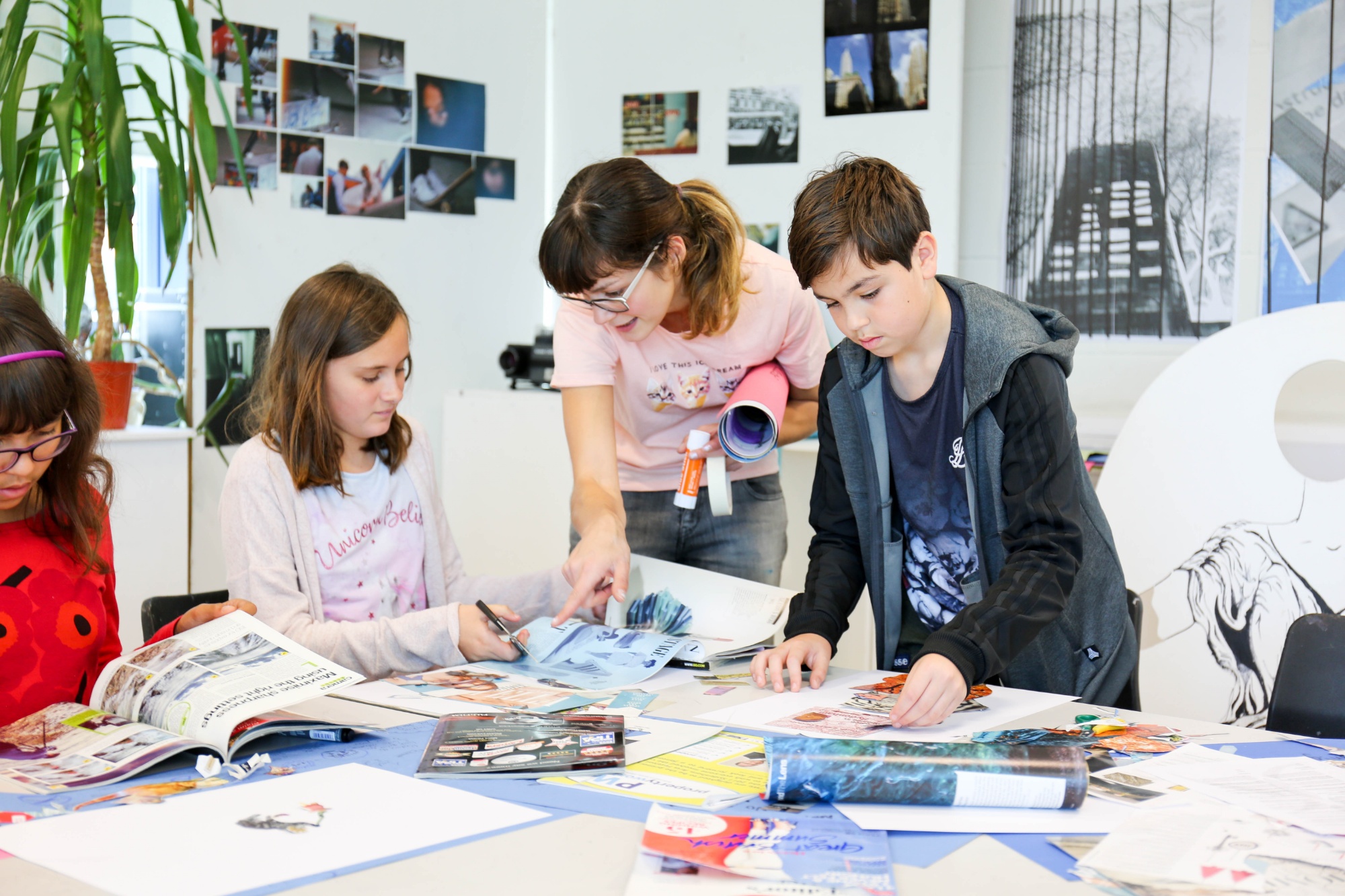 Art offers a space for students to explore their creative potential, express themselves visually and make new friends. Students are introduced to a wide range of course materials, from developing their observational and imaginative drawing skills to experimenting with digital image-making. Painting, collage and sculpture are just some of the mediums they will explore. In the past, students have made their own zines, designed personalised passports, created edible landscapes, drawn giant self-portraits in chalks and pastels, constructed miniature 3D towns, formed characters out of modroc, and much more. These classes run between 9.30am - 3.30pm and are one and a half hours long.
---
Fashion and Textiles
Course Overview
This course is aimed at students with an interest in all areas of Fashion and Textiles. Students will explore design through influential designers, gaining a varied insight and approach to the fashion industry. Stitch, appliqué, heat press, mixed media and sewing machines will be used to create works inspired by current trends. Students will be set briefs, brainstorm themes, have experimental workshops and produce final outcomes. Customizing clothing, textile panels, mood boards, fashion dolls, garment construction, jewellery design and head garments are all projects that have been explored by previous students. This course is ideal for any young person looking to develop an eye for style and design. These classes run between 9.30am - 2pm and are one and a half hours long.
---
Photography
Course Overview
BRIT Kids offers an exciting Photography course that will explore both Digital SLR and traditional darkroom photography. It is rare for a school to have darkroom facilities these days; however, at BRIT Kids we can offer both studio set-ups for digital photography, and a specialist darkroom for black and white traditional photography. Alongside this, students can use one of our Mac suites to digitally enhance their work in Photoshop. Every lesson is practical in nature, giving students the practical knowledge to follow their own creative vision. From taking photographs to developing their films and printing pictures, students will learn every step of the magical world of darkroom photography. With Digital SLRs, students will learn how to compose their shot, work with both natural light and studio set-ups, and develop their creative thinking by responding to briefs and reworking their pieces in Photoshop. These classes run between 9.30am - 2pm and are one and a half hours long.
---
Design, illustration and printmaking
Course Overview
This is a course that incorporates a wide range of techniques and mediums, working both practically in our specialist print workshop and digitally in one of our Mac suites. This course is ideal for any student looking to explore new techniques and produce final outcomes. The course covers;
Illustration – using creative drawing techniques to make comics, portraits, editorial artwork, fashion illustrations, zines, greetings cards, masks, fantasy character designs etc.
Printmaking – explore screenprinting techniques to create printed posters, fabrics, t-shirts and tote bags. Traditional print techniques will also be taught. This includes, Linocut, monoprinting, drypoint and polyblock printing to create detailed prints, patterns and repeat designs.
These classes run between 11am - 2pm and are one and a half hours long.