Our Film and Media classes are packed with cutting edge equipment delivered by enthusiastic teachers. These courses are run by a mixture of BRIT School teachers, ex BRIT School students now working in industry, and freelance teachers.
Course Type
Film & Media classes, including Computer Club, Film Making, Digital Radio and Podcasting, Music Production and Creative Writing
Course Length
1 1/2 hours between 9.30 - 3.30
£160 per 12 week term and a 3 hour Film class priced at £320 per term.
See About section for information regarding discounts
You may also like
---
Digital Design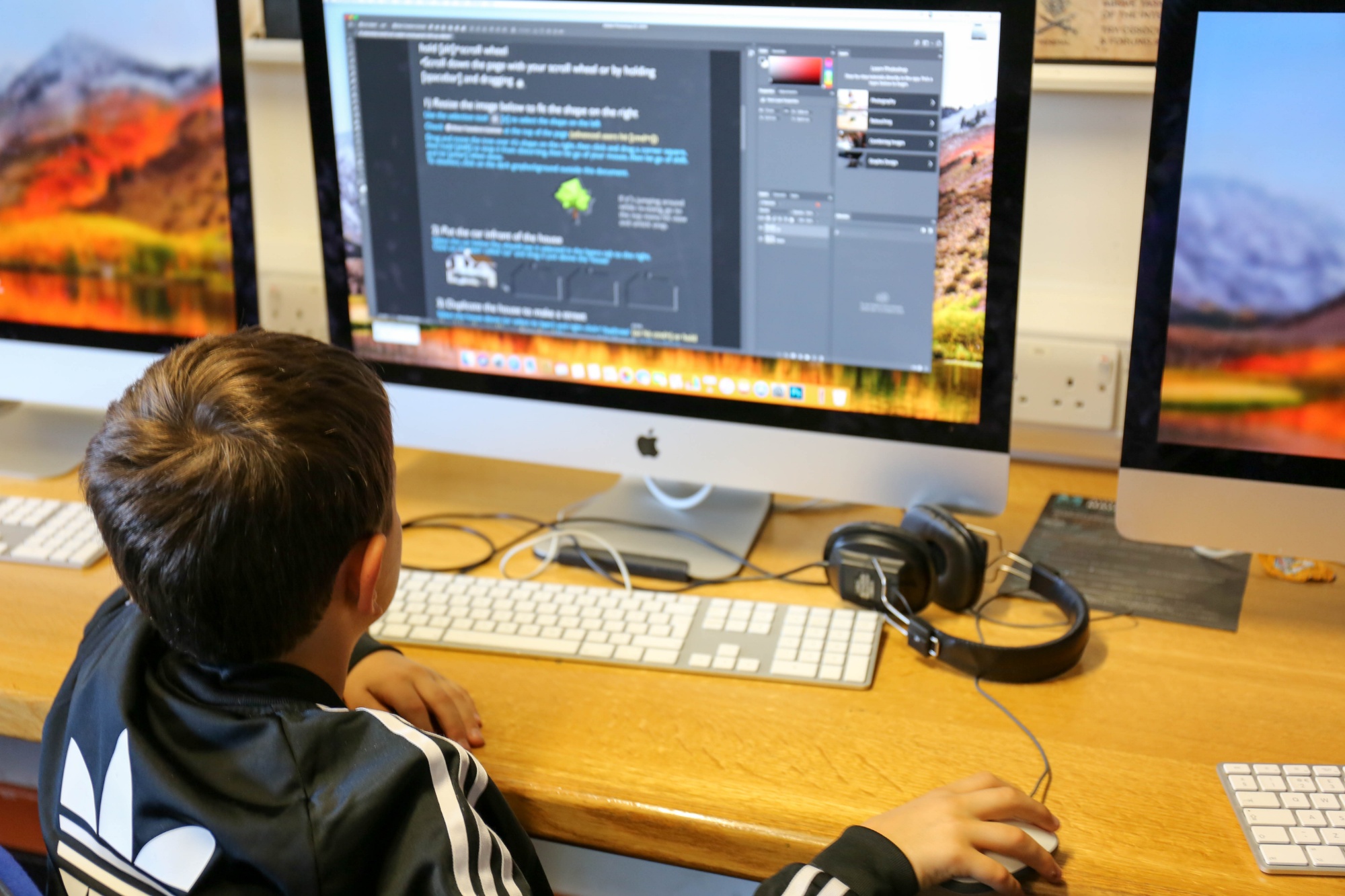 Course Overview
Digital Design has been designed to offer a wide selection of creative computing disciplines to students interested in creative and digital technology. Students will develop their computer skills and explore digital ways of expressing their creative ideas, ranging from computer game design, graphic design and web design. All students' work will be showcased online.
This is a very practical class with regular briefs, where the teacher works 1:1 and collaboratively with the students. Students will be set a task, develop ideas, experiment, and produce an outcome. These classes run between 9.30am - 3.30pm and are one and a half hours long.
---
Film Making
Course Overview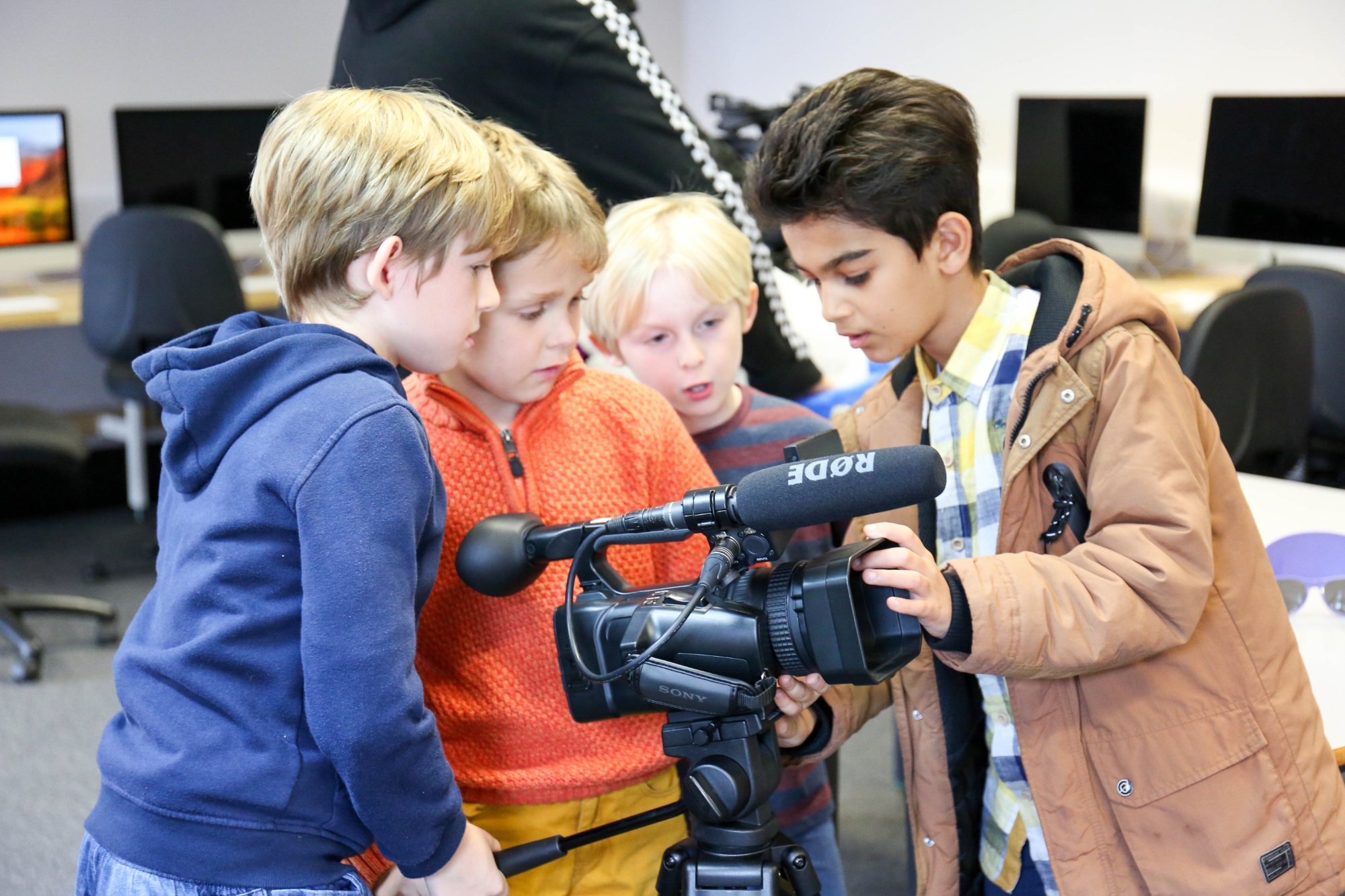 Film Making is a creative, fun and contemporary subject. It enables students to embrace their imagination and enter a place where their dreams and ideas can become reality. The course explores different aspects of filmmaking, from creating trailers and adverts to producing and directing short films. Film Making students have created music videos, horror films, stop-start animation, mockumentaries and many more. Students will develop their skills planning, filming, directing and producing before finally editing their footage using Final Cut Pro/Adobe Premiere Pro in the Mac suite. We promote teamwork, a particular strength that filmmaking provides, ensuring students gain long-term friendships with their peers. These classes run between 9.30am - 2pm and are one and a half hours long.
Specific Film
This extended film class offers young people the chance to explore and develop their own filmmaking style through focused, double-length sessions. Students are allowed the time and space to find their own creative voice through practical, hands-on projects while also building a bed of advanced film theory knowledge and technical skills that feed back into their practical filmmaking. Every role in film production is crucial, from the Director to the Gaffer, and students learn about each aspect of the process, as well as gaining key insight into entry-level industry roles. Specific Film provides both an overall understanding of filmmaking, through pre-production, filming and editing, paired with an opportunity to delve in and uncover their inner storyteller. This class is three hours and runs from 12.30 - 3.30PM. The fee for this course is £320 per term, 3 hours learning a week.
---
Digital Radio and Podcasting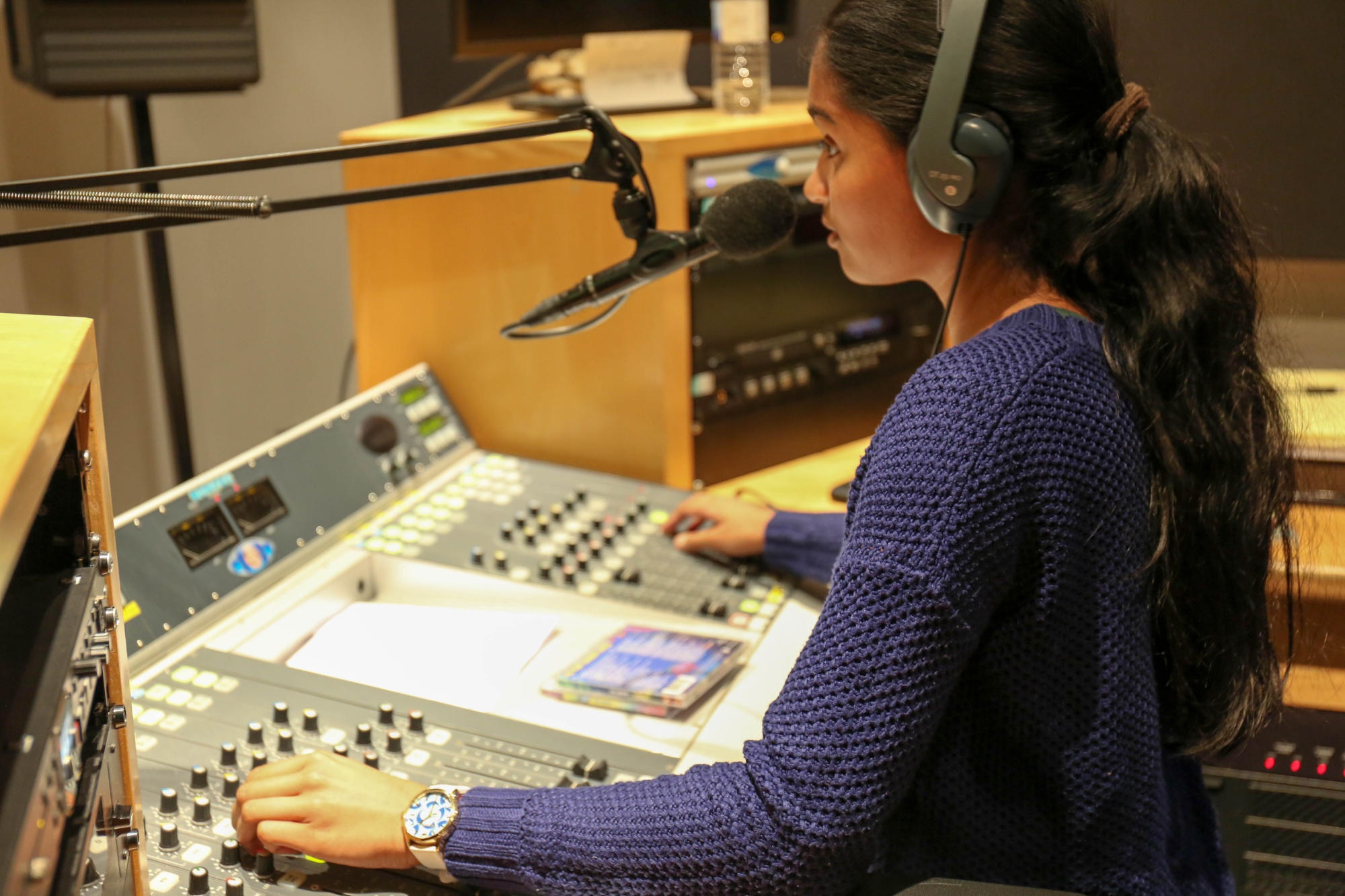 Course Overview
Working from within the school's specialist Radio studios, students learn how to create live radio and podcasts as they gain confidence through producing and presenting their own shows. Students will learn how to drive the radio desk and use professional software, Adobe Audition to record and edit audio. The course encourages students to express their creativity and personality as they learn to script and create content such as radio drama, adverts, entertainment news and music shows. Alongside this, they will have the chance to collaborate with other BRIT Kids students and gain experience broadcasting live on BRIT FM and present shows on location around the school. This course is a fun way to learn technical and creative skills while working in a production team.
There are classes between 9.30am- 2pm which run for one and a half hours.
---
Music Production
Course Overview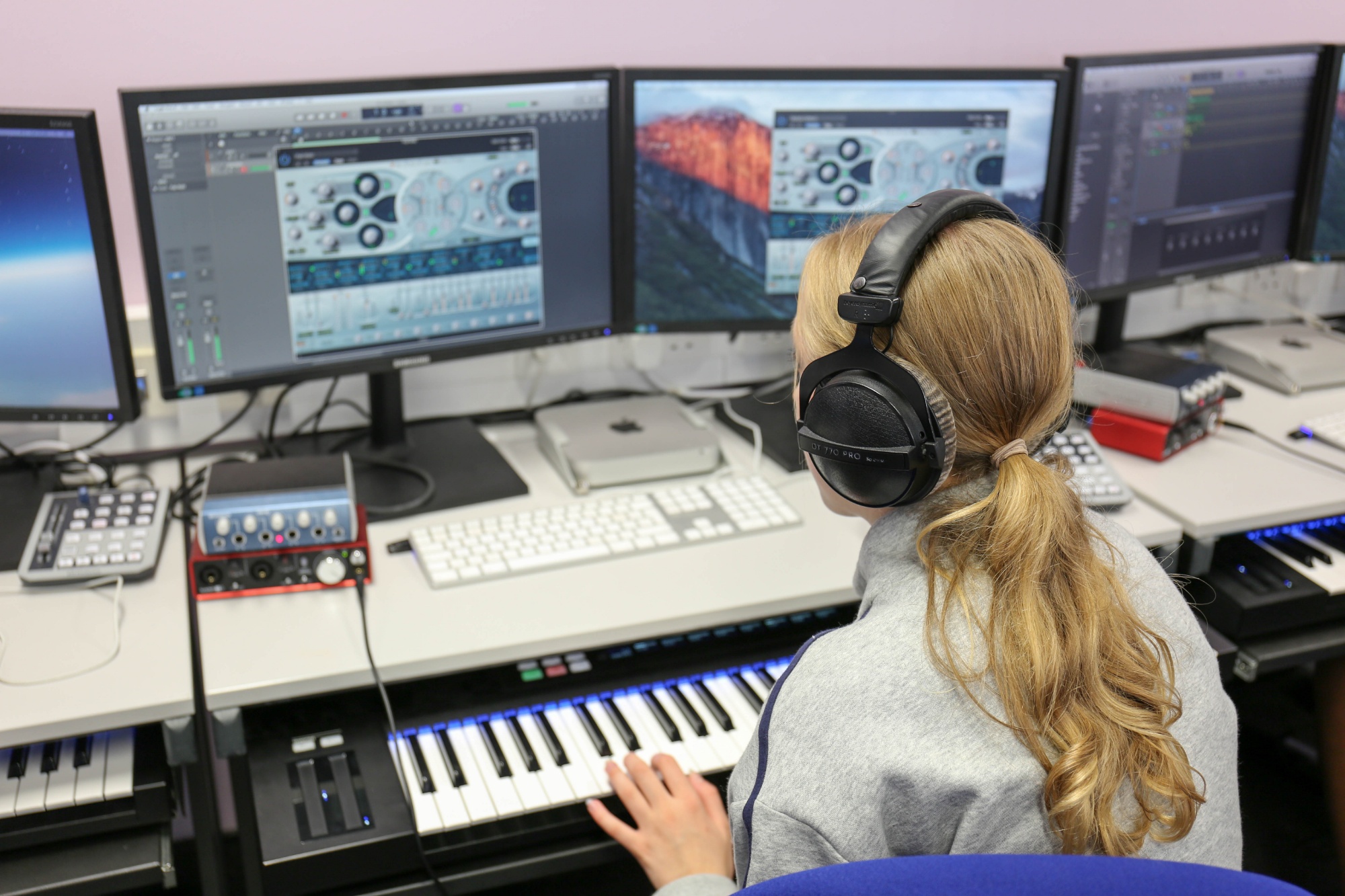 Music production encompasses a wide range of areas in sound. The skills that the student will acquire in this class will allow them to cover a broad range of fields in audio and audio for visuals. Students will explore synthesizing/designing sounds using electronic software and their own recordings. These created textures can be used in many different situations, for example:
Producing music (backing tracks)
Recording and designing sounds (games)
Recording vocals (singers, rappers, voice actors)
Creating sound effects for TV & Film (Star Wars sound effects)
Live and recorded sound engineering (controlling of sounds for bands and studio recordings).
Over the year students will learn the fundamentals of recording and creating their own sounds/music. They will have knowledge of how to confidently produce audio within Logic Pro X, which is widely used within the industry. Students will learn how to write their own pieces of music through experimentation in the music software (Songs, beats, jingles, theme music). They will also learn how to design sounds, through manipulation of digital and recorded sounds. These classes run between 9.30am - 2:00pm and are one and a half hours long.
We are now partnered with Sound and Music. Through this partnership students will be involved in the Minute of Listening project where they will create 60 seconds of sound to be featured on Minute of Listening. Minute of Listening is a completely free resource, developed to assist and inspire primary teachers of all levels of musical experience and confidence, to find new ways to engage their class in reflective listening and thinking.
---
Creative Writing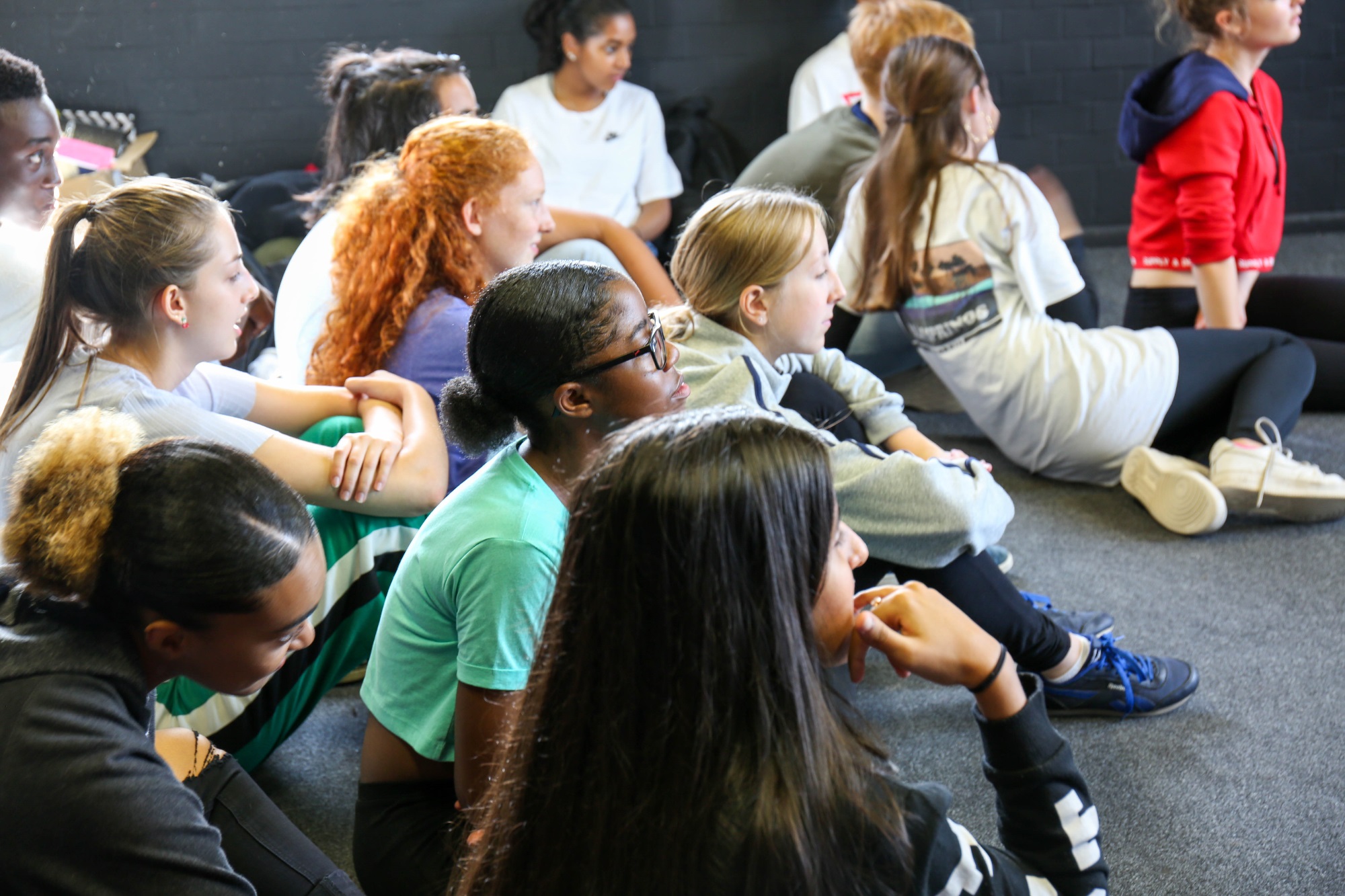 Course Overview
Creative Writing is a dynamic and exciting new class at BRIT Kids which introduces kids to key writing techniques and styles in an environment designed to foster creativity and fun. The course explores various different mediums and art forms in order to introduce students to all possible avenues in their writing, from prose to poetry, screenwriting to comic books, and many more. Each lesson will introduce a new key concept to be explored in their writing, including theme, character, plot, description and format. Teamwork and peer review is highly encouraged in a thoughtful and fun space where everyone's work is judged equally and constructively. The aim isn't for the students to write the next great bestseller, but to build up a skill set and knowledge base that they can take forward in their writing lives. This class runs 12.30 - 2pm.