Over the course of the year there are numerous shows and exhibitions, radio broadcasts and events. This allows the children to show off their experiences and new skills to family and friends. Plus most performing arts classes will get the opportunity to watch another group perform, in place of their normal session free of charge, once in the academic year. However, the real work happens every Saturday in the classrooms.
Course Type
Performing Arts classes, including Dance, Singing, Theatre and Street Dance. Song Writing and Screen Acting(13-18 year olds), Specialist Theatre, Specialist Dance and Specialist Singing.
Course Length
Theatre, Dance, Singing and Street Dance are 1 hour classes between 9.30 and 3.30.
Each class is £120 for a 12 week term
See the About section for further information regarding discounts.
Song writing, Creative Writing, Specialist Theatre and Specialist Dance classes are 1 1/2 hours long and priced at £160 for a 12 week term.
You may also like
---
Dance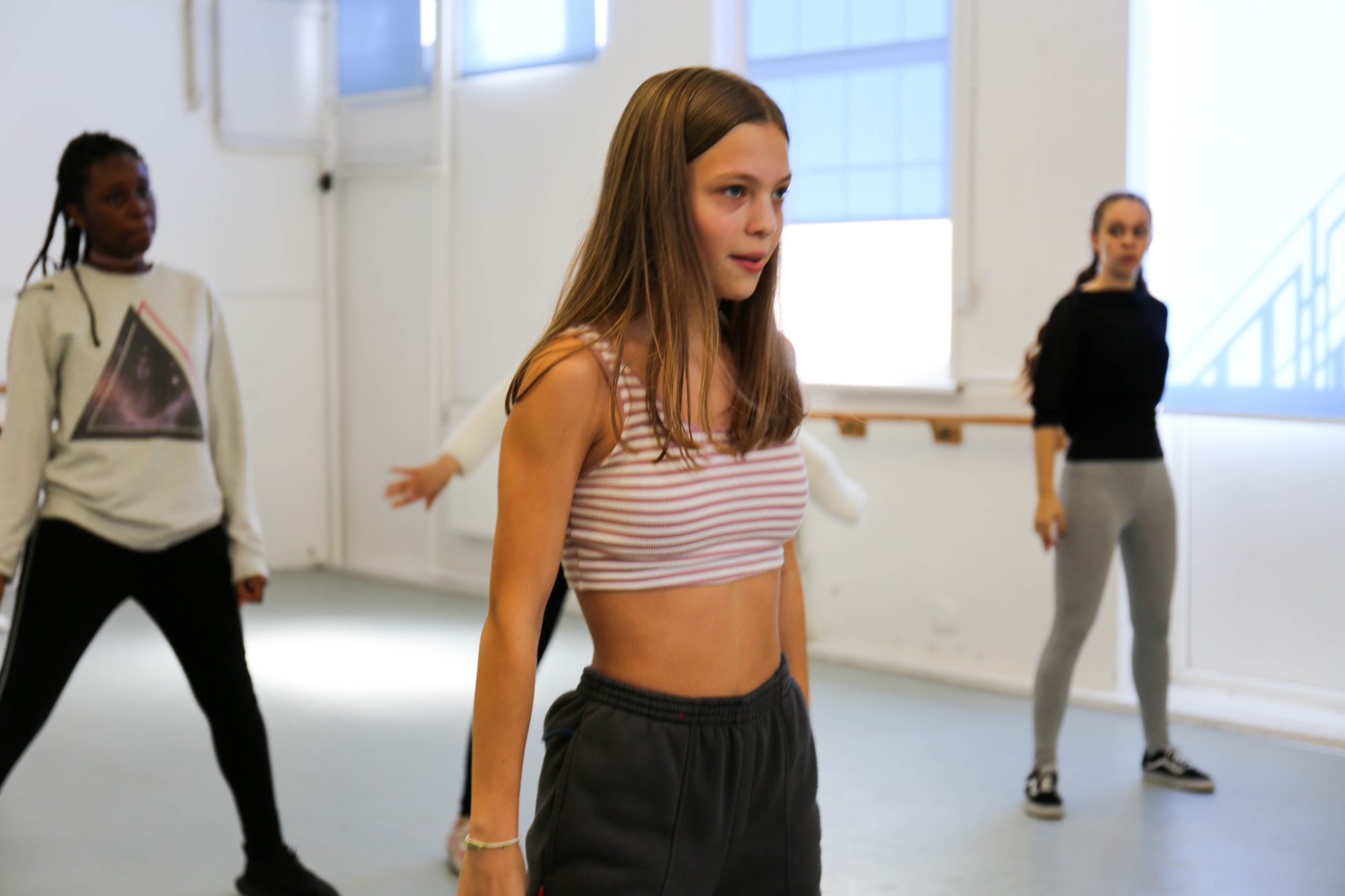 Course Overview
As children move through BRIT Kids they will learn a variety of dance skills, delivered by several different teachers who are either current or ex professional dancers. All teachers cover a variety of dance styles, from street dance to contemporary and everything in between. In BRIT Kids Dance classes, we work on strength, flexibility and coordination through warm-ups and technical exercises. Dance offers students the opportunity to learn about posture, coordination and placement. Classes will encourage children to lose inhibitions and gain confidence while developing greater balance, flexibility, strength and musicality. These classes run all day between 9.30am and 3.30pm. This class goes well with Theatre and Singing. These classes work well with Rambert Grades.
---
Singing
Course Overview
In the younger classes children are introduced to a varied repertoire consisting of musical theatre, pop and jazz,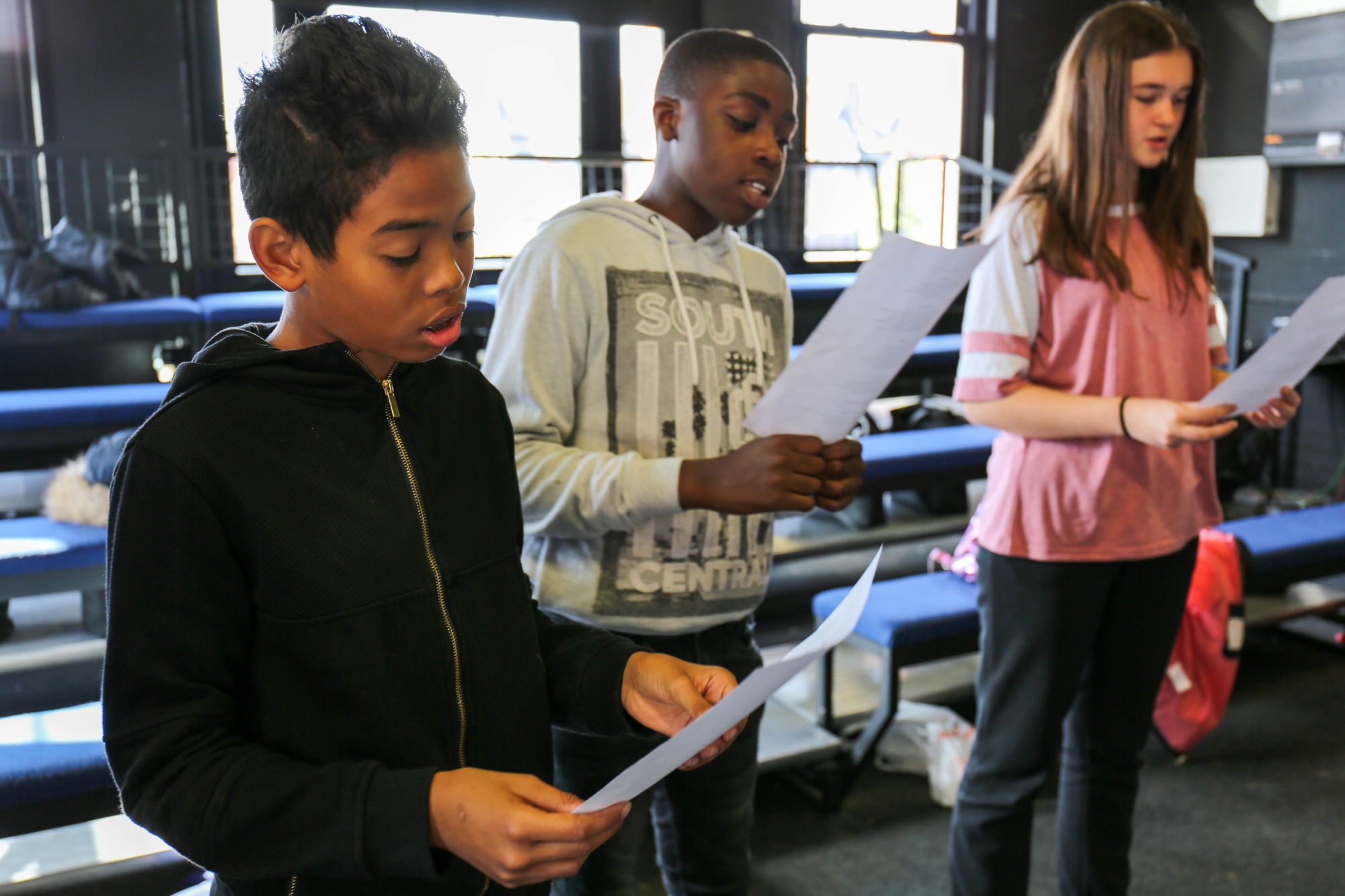 so that they are able to develop their individual musical ears and learn to pick up new melodies quickly. There is focus on vocal expression, phrasing, breathing and dynamics to convey the right mood. As students progress, lessons explore a more varied collection, introducing them to key musical figures and songs. Harmonies are more detailed, with common singing technical terms used consistently in class. General vocal technique areas are covered to gain a broad understanding, with an emphasis on breathing and articulation. Classes with older students are encouraged to aim for a high standard of work, and to be more explorative in their listening outside of class. Attention is given to finer details to help achieve a more precise result with focus on phrasing, rhythmic awareness and microphone technique. These classes run all day between 9.30am and 3.30pm. This class goes well with Dance and Theatre
---
Song Writing (*Ages 13-18)
Course Overview
By studying the composition and lyricism of popular music song writers and artists, students will learn to write in a variety of genres and in a variety of different subject matters. They will begin to formulate an understanding of all aspects of song writing, including form/structure, lyric writing, and subject, reading your audience, self-expression, style, arrangement and collaboration. Through exposure to new and exciting musical genres, styles and approaches, working in groups to 'co-write', composing and writing to a variety of different briefs and the opportunity to experiment with their own writing style, students will build a repertoire of material that will develop their own artistic identity and unique writing styles. This class is one and a half hours and runs at 12.30 - 2pm.
---
Street Dance
Course Overview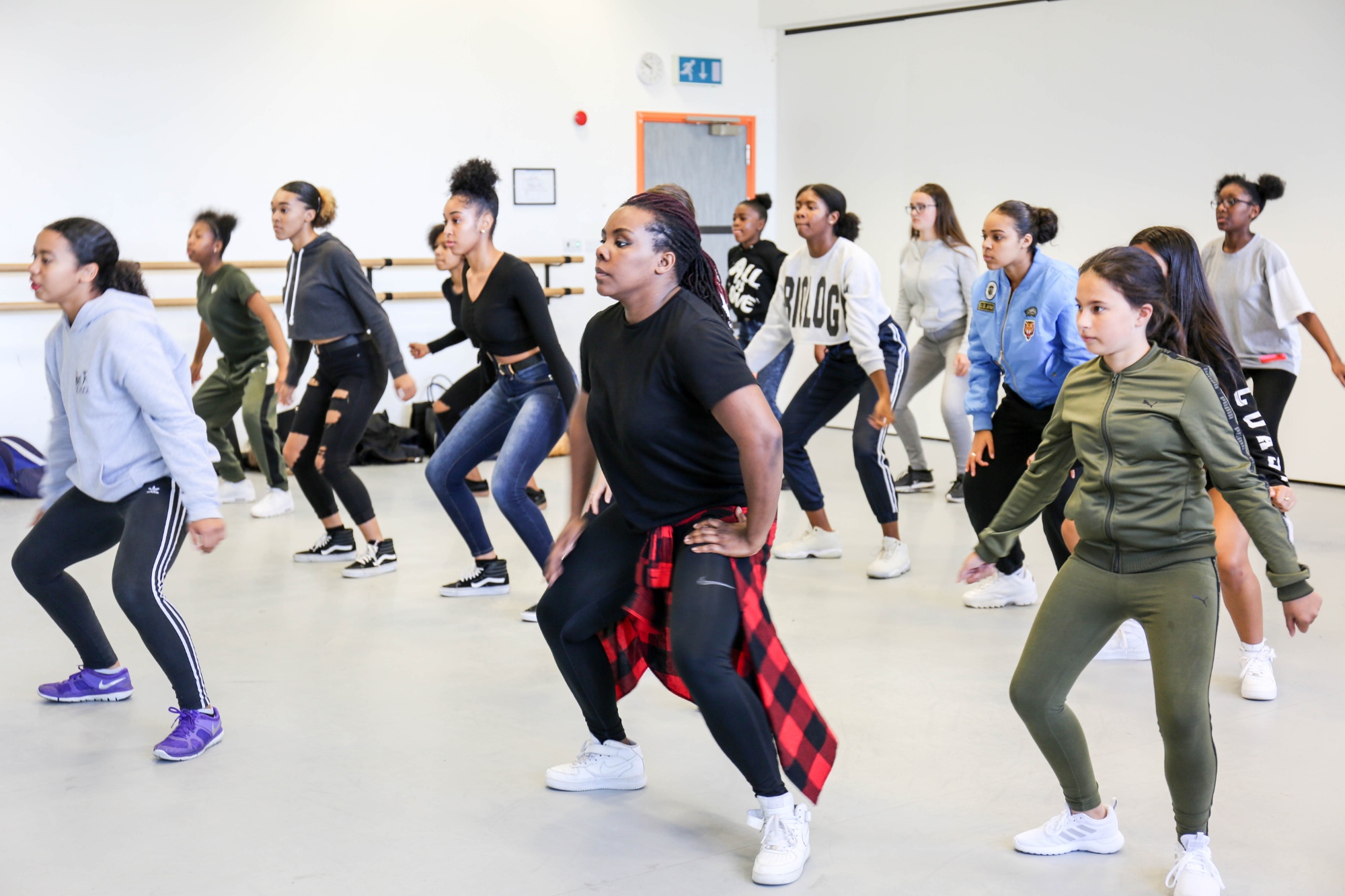 These classes allow children to keep fit and learn fun, creative routines, with each class structured to suit the age group and different abilities. Street dance classes are a mixture of commercial street dance, hip-hop and general techniques that help enhance coordination and rhythm. During the term children will focus on various skills within dance, work on taught choreography, take part in group creativity, and learn to effectively improve performance. Working in groups to show routines to other peers will help boost their confidence, dancing to a wide variety of music including classics and latest hits. Street Dance has its own annual show, fully choreographed and devised by the teacher. Street Dance allows children to express themselves and enjoy what they can do with their body through music that they can relate to. These classes run between 12.30 and 2.30pm.
---
Theatre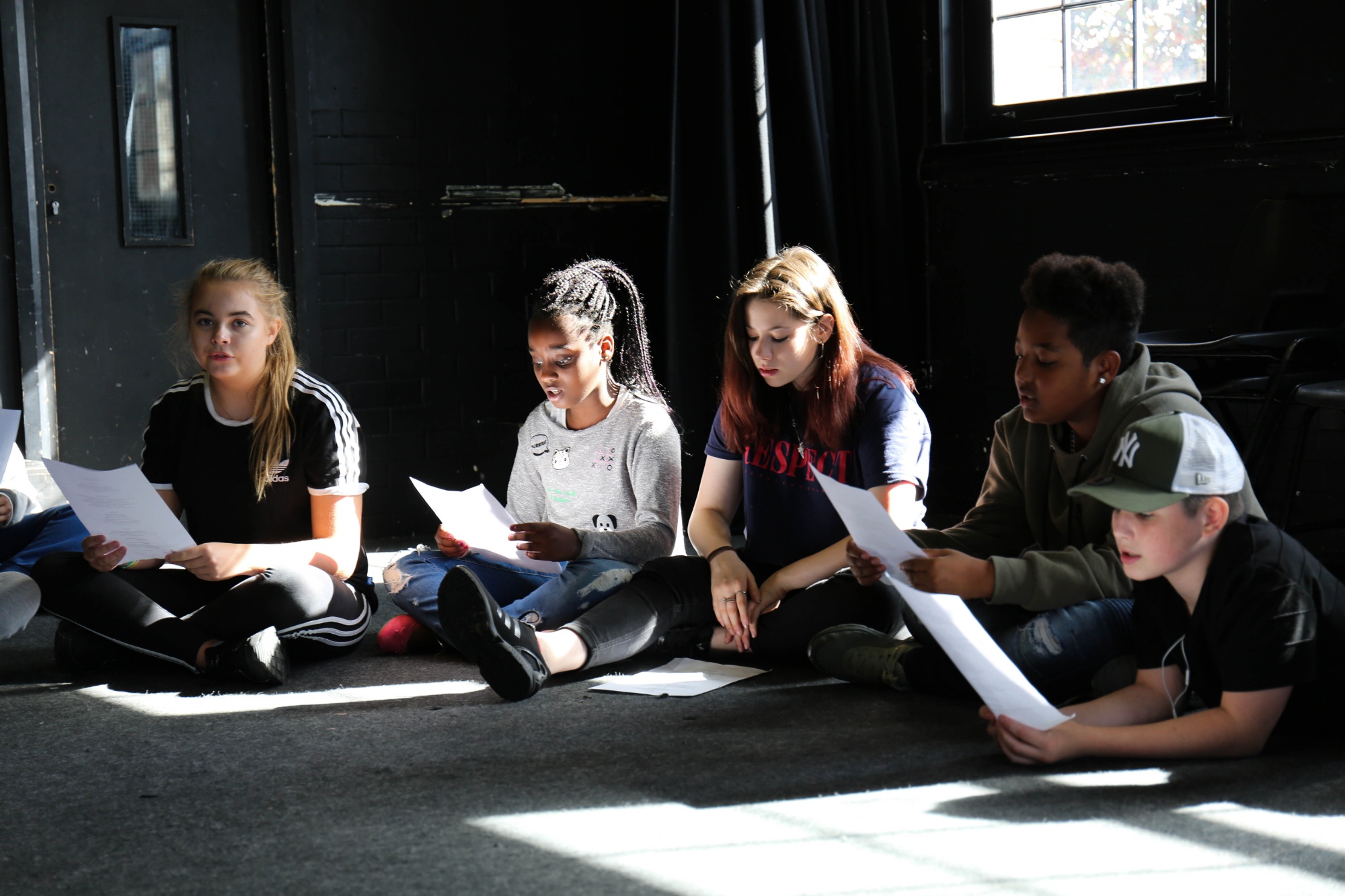 Course Overview
The main aim of the BRIT Kids Theatre class is not only to develop skills and techniques, but overall confidence in performing. The theatre classes at BRIT Kids allow students to be creative and develop work that they might not get the chance to create at school. The removal of grades and written work allows them to explore their own imaginations in an uninhibited way, which produces some very interesting work and allows each student to better understand their own strengths, weaknesses and passions when it comes to acting. As they move through BRIT Kids, students will work with different teachers and different approaches to theatre.
BRIT Kids Theatre classes are not about working to a tight script; instead, children are encouraged to improvise, work on physical theatre and develop their own characters. Scripts are then written or adapted by the teachers, with the students in mind. The result of this is that the productions are unique, fresh and often challenging, allowing students to really own their parts. We believe that what goes on in the weekly workshops are just as important as the productions. These classes run all day between 9.30am and 3.30pm. This class goes well with Singing and Dance.
---
Screen Acting (*Ages 13-18)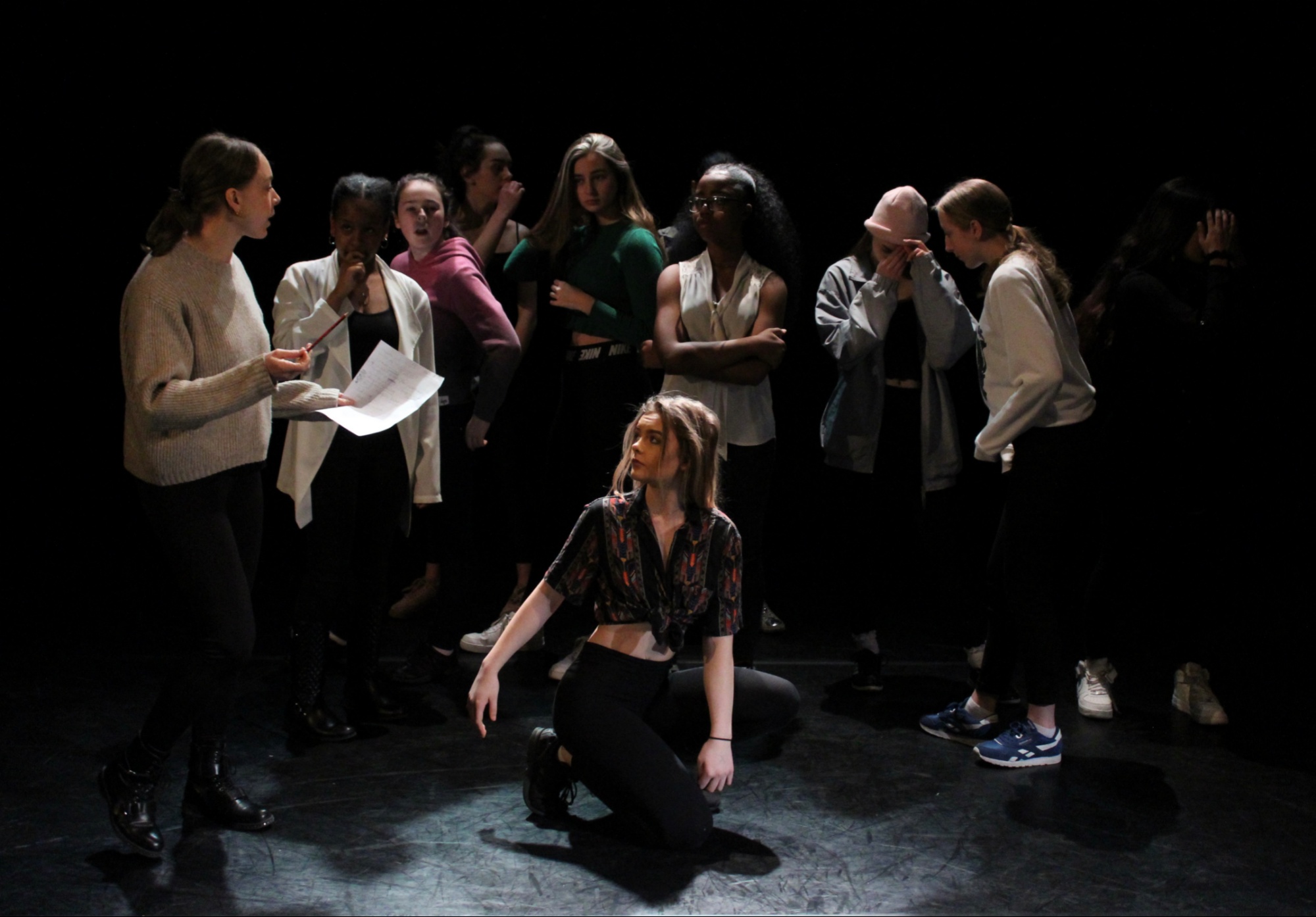 Course Overview
Acting for screen is a beginner/ intermediate course that aims to prepare young performers for the world of TV & Film whilst building up their confidence in front of the camera. We cover all the basic acting skills needed to be natural and convincing, as well as the technical jargon that one might hear on set. Each student will be given a toolkit to analyse text to a high standard, putting what they have learnt into practice through performing monologues/ duologue to camera.
The course is for students with a sense of maturity and an interest in being in front of the camera. However, this course can be a huge opportunity for certain students to confront their fears around appearance and body acceptance. At the end of every lesson footage is deleted in front of students unless specified. These classes are one and half hours and run 12.30 - 2pm and 2pm-3.30pm. Please note, children will be filmed in this class and they will appear in show reels, therefore the GDPR consent form will need to be completed on application.
---
Specialist Theatre
These extended theatre sessions will offer a space for young people to express and explore what theatre means to them and the type of theatre they want to create. Students will explore a range of practices that will enhance their skills across all areas of theatre. Taking a modern and inclusive approach to how young people access theatre with the aim of boosting confidence, developing useful skills and techniques design for performance, collaborating and devising with text. Specialist theatre will provide young people wi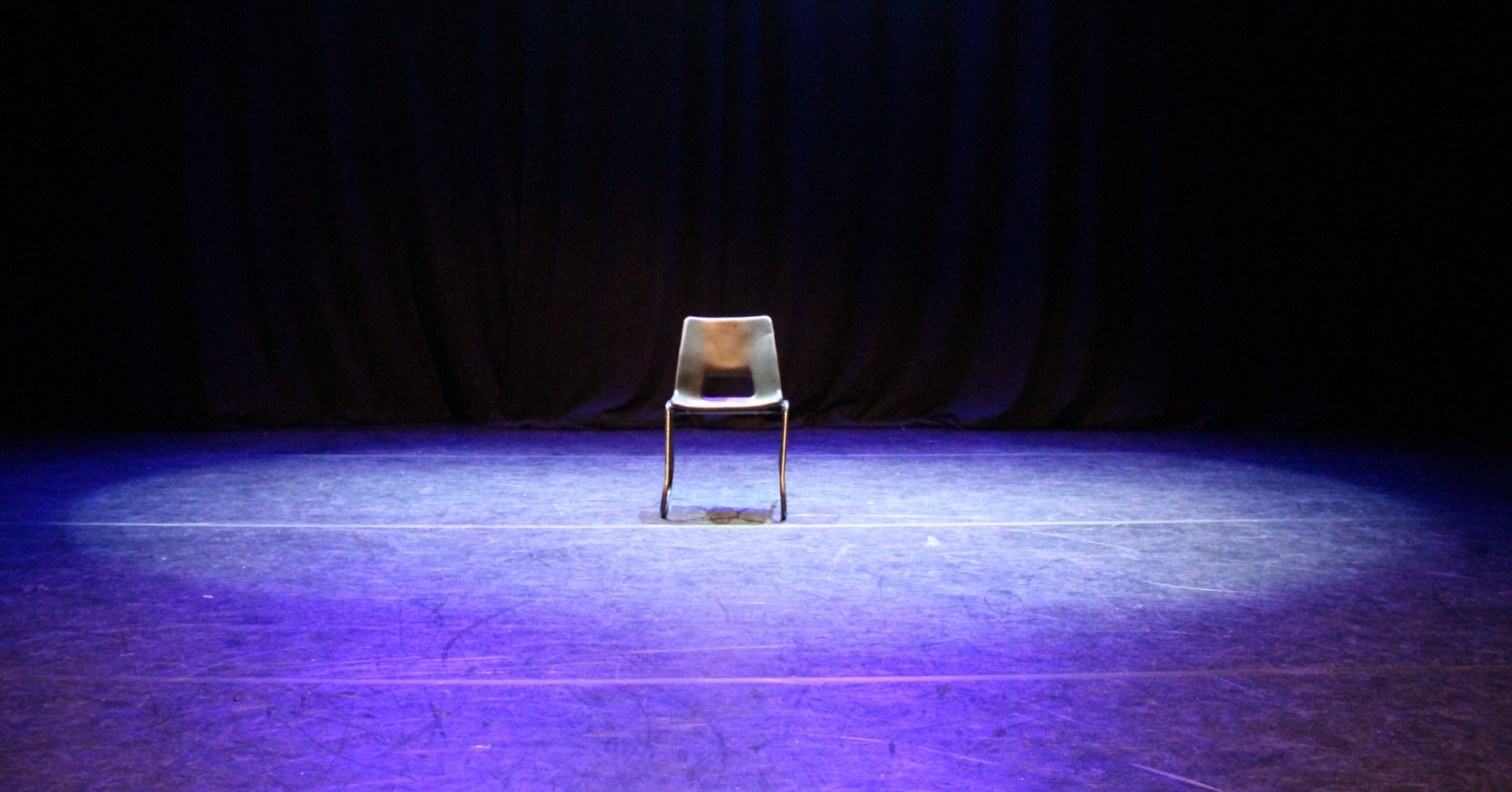 th a voice in a society full of noise and a presence to stand out from the crowd. These classes are one and half hours and run 12.30 - 2pm.
---
Specialist Dance(*Ages 11- 18)
The Dance class will consist of layering dance technique and building up strength. It is a specialist dance class for children with a particular interest in dance. The teacher will take the students through ballet steps at the ballet barre to help build up their strength and each will progress with more intense exercises; Plie, Battement Tendu, Battement Glisse, Rond de jambe, Battement Fondu, Battement Frappe, Grand Battement and Pirouette.
The second half of the lesson will be about conditioning, strength training and technical Jazz sequences. Focusing on a variety of leaps, kicks and turns. Each lesson will include more intense stretching to increase flexibility and core and back strength conditioning to support posture and alignment. Our goal will be for the dancers to develop strength, technical skills and be confident with their movements.
Class details: These classes run between 12:30pm - 3:30pm and are one and a half hours long and is £160 a term. We understand that the dance industry needs more boys, we are keen to support this, therefore boys taking this class will receive a discount of 33% discount (£107 a term).
---
Specialist Singing
This immersive singing course for specialist singers offers comprehensive vocal training in a supportive and engaging environment. Led by one of our experienced vocal coaches, the program focuses on building a strong foundation of healthy vocal technique while nurturing individual artistic styles. Through group sessions and individual coaching, students develop essential skills in breath control, pitch accuracy, vocal range expansion, diction, expression, and performance techniques. Performance opportunities, music theory, and creative exploration are integrated to enhance overall musical understanding and self-expression. This transformative course empowers young singers to grow, gain confidence, and pursue their passion for singing.